What is the International Introduction and Romance Tour industry?
In addition to providing an important lens into the 'global intimate', the romance tour industry is becoming increasingly mainstreamed. If you are interested in viewing how this industry 'works', please check out the following links that provide a glimpse into the world of romance tourism:
Nightline Attends a Romance Tour in Ukraine
Trailer for Love Me: The Documentary (Partially Filmed while I was on tour)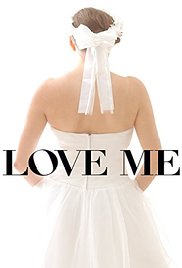 My dissertation is based on upon four months of non continuous ethnography in which I  followed a romance tour as embedded participant in Ukraine, Colombia, and the Philippines. My ethnographic information was collected through A Foreign Affair, one of the largest romance tour providers based in the United States. I chose those three sites since they are the most popular tour location within their respective geographic region. During my time as a participant observer of the tours, I interviewed American men participating, employees working at the local offices, and women interested in dating foreign men in all three countries.
For the book manuscript I am currently working on, I define the mail order bride industry as an intimate industry, which scholars have defined in terms of the expanding commercialization of domestic, sexual, emotional, and affective labor on a global scale. To achieve this objective, I have begun to expand my data collection beyond the agency A Foreign Affair to include other agencies, such as Dream Connections Incorporated and AmoCartagena in order to explore the complexities of the industry itself. By situating the international introduction and romance tour industry within larger discussions of development and migration, I aim to demonstrate the increasing economic importance of intimate industries as an avenue of development for economies in the Global South.