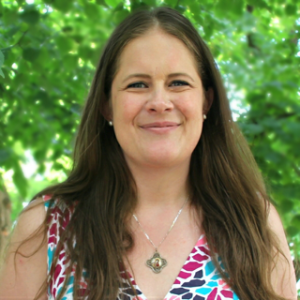 I completed my Ph.D. at Florida International University in Global Sociocultural Studies and Sociology, with a graduate certificate in Women's Studies during the summer of 2014. I am currently an Assistant Professor at Lebanon Valley College.
My dissertation analyzed the commercialized romance tour industry, an industry in which American men go on 'romance tours' to find potential wives in Colombia, Ukraine and the Philippines. The main attraction for the tours are the social parties, which feature a highly imbalanced gender ratio, in order for men to have the opportunity to meet literally hundreds of women. I argue that the romance tour industry is an important lens into the ways in which globalized hierarchies of race, gender, class and sexuality are shaped through individual emotions within intimate relationships. This is an important example of the 'global intimate' and challenges binaries that posit the body and the global as separate, unrelated scales. 
Moving forward in my research, I am reworking my dissertation into a book manuscript that defines the international introduction and romance tour industry as an intimate industry, which is the institutionalized commodification of sexual labor and other intimate labor, such as surrogacy. I want to highlight the important ways in which intimate industries craft and shape economies of desire that are deeply imbued with hierarchies of race, class, gender, sexuality, and nationality. 
To see my scholarly publications or full CV, please click on the corresponding tabs.
At the moment, I am focusing on publishing, blogging, and teaching . You can access my blogs for the Huffington Post under my blog tab on this site.  I also publish blogs for Masculinities 101 and the American Sociological Association Section on Body and Embodiment.
UPCOMING EVENT!!!
Event in Manhattan next July 17th, 2018 at 18:30 at the Playwright Irish Bar
(http://www.playwrightirishpubnyc.com/)
I will be working with Alex Pinto, a 53 yo Portuguese psychologist residing in Ukraine, CEO owner and matchmaker at fhdating.com in New York City for a Happy Hour Event (https://fhdating.com/). This event's goal is to fight the online dating scams that have afflicted the international dating industry by providing real information about the international dating industry, based on years of experience and empirically based scientific research. Please reach out if you would like to attend!
NEW PROJECT
I have started a new project with the international dating advice site, International Love Scout in order to promote more academic understandings of the industry. The research section that I will be curating for the site will introduce site visitors to various forms of research (journalistic, academic, and documentary) in order to provide them with a wide variety of sources and viewpoints regarding the industry. International Love Scout and I believe that spreading more knowledge about the industry will remove some of the stigma and introduce many of the complexities of cross-cultural relationships. Please feel free to explore the page  and provide me with feedback.
You can reach me at:
meszaros@lvc.edu
juliahmeszaros@gmail.com
JuliaHMeszaros@twitter.com
Blog at Lebanon Valley College: http://wordpress.lvc.edu/wordpress/julia-meszaros/